Tourist attractions of Malappuram
The major tourist attractions of Malappuram district are Kottakkal Arya Vaidyasala, Nilambur Teak Museum, Connolly's Plot, Adyanapra waterfall, Kottakkunnu and the beaches of Vallikkunu and Padinharekara.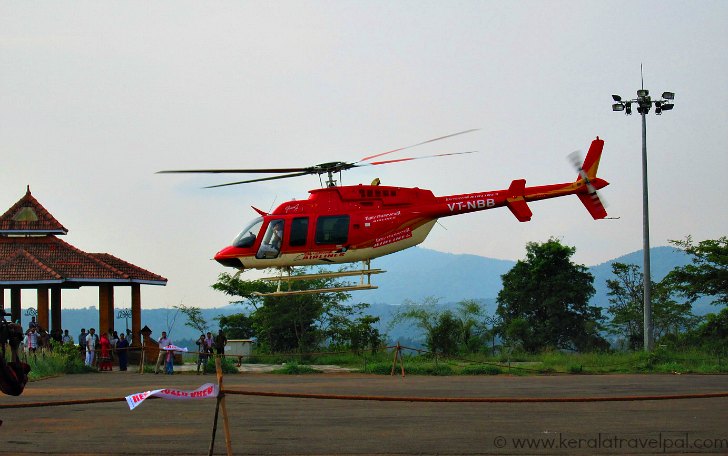 Kottakkunnu
Do you want to explore further?
Then there are other sightseeing spots such as Thirunavaya, Kodikuthimala, Kakkadampoyil, Vazhikadavu, Nadukani Pass, Thunjanparambu, and Biyyam backwaters.
Eastern Malappuram has dense forests and rich green plantations. Travelling there is delightful thanks to green hills, small waterfalls and lovely brooks.
Kottakkal Arya Vaidyasala
Arya Vaidyasala, the Ayurvedic hub, is the place of healing. The ancient Indian medical science of Ayurveda is practiced here as strict as it should be and not a watered down version.
Established well more than a century ago, Kottakkal Arya Vaidyasala is one of the leading Ayurvedic outfits not just in Kerala, even in the whole of India. Kottakkal treatment is in great demand as people from all over India and overseas regularly travel to here for therapies.
Nilambur
Nilambur is heavily wooded with teak plantations and rain forests. It is also green carpeted with paddy fields.
Connoly's plot is a teak garden 2 kms from Nilambur town. It spreads a bit over two hectares at the banks of River Chaliyar. Connoly's plot is regarded as the oldest teak plantation in the world.
The Teak Museum in Nilambur is the first of its kind in the world and the only one in India. The Museum that showcases various aspects of Teak is quite informative. Located 4 kms from Nilambur town, it attracts plenty of visitors.
Inside Teak Museum Nilambur
A tour around Nilambur can take you to fascinating spots such as Nedunkayam and Valamthode. Another not to miss place is the local waterfall, Adyanpara.
About 18 kms from Nilambur, is Nedunkayam, an area of dense forests. The old rest house here is used as a vantage point for viewing wild animals including elephants.
Valamthode is another interesting spot to visit while at Nilambur. Nearly 27 kms from Nilambur, Valamthode is attractive for its hills, a waterfall and tribal settlements.
Nilambur is about 32 kms from Malappuram.
Adyanpara waterfall
A scenic waterfall, 10 kms from Nilambur, is one of the interesting attractions of Malappuram. The location is photographic, the air is pure and the cascade itself is perennial. Read more
Kottakkunnu
Kottakkunnu is a hill top location at Malappuram town. It is a popular getaway spot for family holidays and school excursions. 
It has an art gallery, open air theatre, helipad by tourism council and a water theme park. The well designed hill top also commands great views in all directions.
Vallikkunnu beach
Set in a distraction free atmosphere, the beach appears tucked away in remoteness. Simple and splendid, the village of Vallikkunnu is just at a stone's throw away from Kadalundi Bird Sanctuary. So expect to see many birds flying over the palms and resting on the trees.
Vallikkunnu is 28 Kilometres from Calicut.
Padinharekara Beach
Near Ponnani town, two Rivers – Bharathapuzha and Tirur Puzha- meet the Ocean.
It is hard not to be taken over by the magnificence created by the vastness of water.
The beach here is one of the best in Malappuram district.
Ponnani, similar to broader Malappuram, is yet to wake up to the tourism potential it has got in hand.
Return from Tourist Attractions of Malappuram to Malappuram Page
Back to Keralatravelpal home page