Kerala backwaters
Kerala backwaters started to draw international attention with the advent of houseboats.

Ingeniously converted rice barges came up with luxurious facilities akin to hotel suites. They started to cruise along expansive water beds, in the last decade.
Disconnected from all worries, tourists could now enjoy overwhelming beauty of Kerala water-scape, in rain, shine or even at night.
The name Kerala soon became synonymous with vast expanse of backwaters bound by endless rows of tall coconut palms.

Interconnecting system of rivers, lakes, lagoons and canals instantly connect to those come in touch with them. Holy cats, a boat ride along the country side is just so relaxing!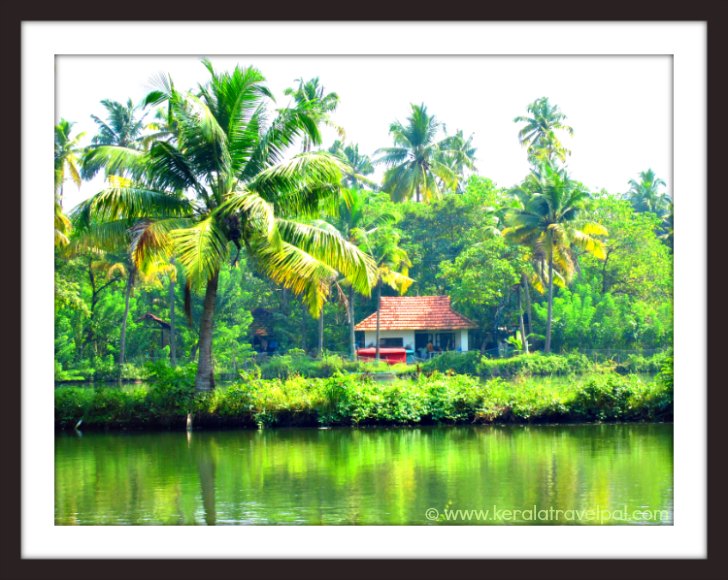 Kerala is crisscrossed by nearly half a hundred rivers and lakes. Several scores of canals and streams, in addition, create water-lands within Kerala.

There are 3 major and 5 other backwater regions taking up the bulk of 900 Kilometers of navigable waterways.

Alappuzha backwaters
The largest and the most popular is the backwater of Alappuzha district. Many reach here to coast to serenity in the house boats of Vembanad waters.
Some others prefer to greet local surprises. They take canoe trips through inland canals to get the pulse of the land. 
At Vembanad Lake, mind blowing vastness has married breathtaking beauty. People are drawn to here to take a few steps back in time as they idle to peace in the comforts of monster houseboats.
Incidentally, India's longest Lake also has the greatest number of house boats.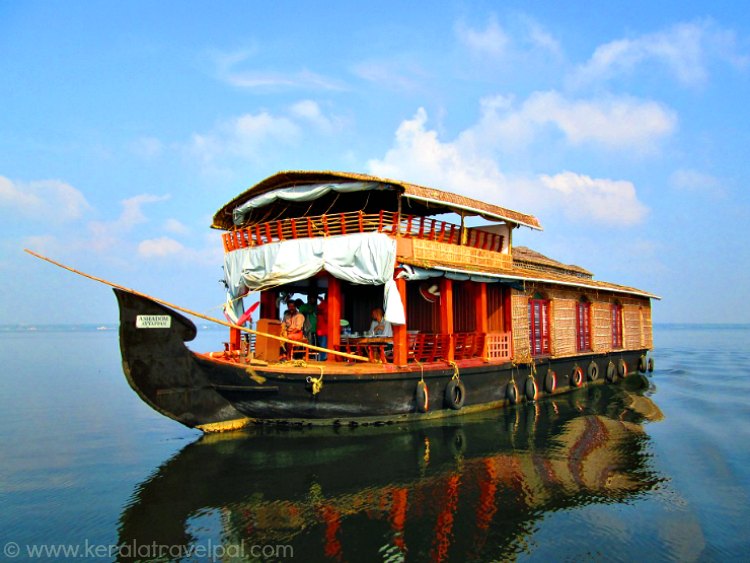 The local areas of Kumarakom and Kuttanad are interesting in their own ways.
Kumarakom, the mooring spot of great many house boats, is a renowned bird haven.
Besides Kumarakom bird sanctuary, other notable local tourist attractions are Aruvikkuzhi waterfalls and Pathiramanal Island.

Kuttanad cheers onlookers with extensive paddy fields. Quite surprisingly, Paddy fields of Kuttanad are below sea level. They are even below the level of nearby canals.
Year round hardcore dyking protects Kuttanad farms from submerging, even though water occasionally wins.

kollam backwaters
The port town of Kollam is often considered as the gateway to Kerala backwaters. 

Ashtamudi Lake, shows meandering presence with eight branches and numerous linked canals. If you want boat rides not far from town, Ashatamudi is the best bet.
A lovely backwater location in Kollam is Munroe Island. Way out of main stay tourism, the tiny island is a great place to enjoy genuine country side feel. 
Sasthamkotta Lake of north east of Kollam is another major backwater of the region. Sasthamkotta town (28 kms), is the place of boat rides.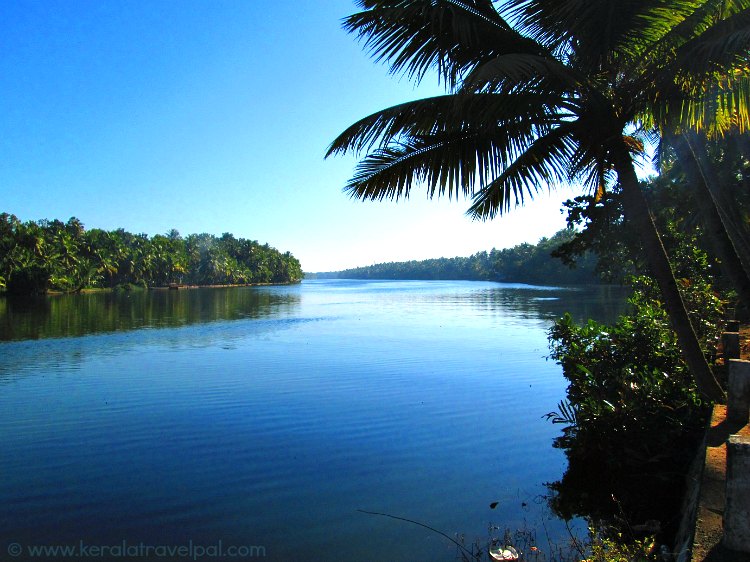 kannur - valiyaparambu backwaters
Lake Kavvayi, the largest Lake of North Kerala is undeservingly less known. It extends over large areas of Kannur and Kasaragod districts, as Valiyaparambu backwaters (a.k.a Valiyaparamba).

Serene and unspoilt, it has created inlets of incredible beauty. Waves gently splash around forest beds of Northern Kerala. Visitors reaching here find themselves enthralled by the aesthetics of water.

Small Islands and scattered beaches elevate backwater experience even further.

Five rivers feed into Valiyaparambu backwaters making it the third largest backwater in Kerala.
If you are a rafting enthusiast, head to Thejaswini River. Both class 2 and 3 rafting is available, depending on which part of the river you want to tackle. Torrential Thejaswini ultimately settles into the calmer backwaters of Valiyaparambu.

Kerala backwater Travel Guide

Return from Kerala backwaters to Keralatravelpal home page