Best time to visit Kerala
Is there any best time to visit Kerala? Or can it be visited thorough out the year?
Well, the peak tourist season is from November to March although Kerala gets visitors year round.
Let us look a bit closer.
June and July are the peak months of South West Monsoon.
Torrential rains of at times cause landslides in hilly areas. Trekking trails and waterfall paths turn wet and slippery. Leaches take over mountain lanes and remote woods. Dangerously strong currents turn off much of beach fun.
In a nut shell, the experience of a sightseeing tour can get greatly compromised during days of heavy rain.
Rain lovers are most welcome to disagree.
Being a rain lover myself, I can tell you that hill stations are one of the best places to be on a dark rainy day. The dock of heaven may be a nice and comfy deck where the view extends over to distant dales rimmed by blue mounts.
Sunrise Valley, Wayanad in monsoon
Vast majority of travelers may want to avoid Kerala during rainy season. It makes a lot of sense.
At the same time, the very few who side with Monsoon tourism have their sensibilities too. Waterfalls attain their full might, lakes and rivers are about to burst, the woods look fresh and the air is clean.
Moreover, Monsoons are the best time for Ayurveda therapies. Perhaps your Ayurvedic physician has already told you this.
Monsoon being the off peak period you get better deals for hotels, resorts and houseboats.
August and September, while part of rainy season, have sunny days greatly outnumbering rainy ones. That is because of the weakening of the monsoon.
On the downside, humidity is greater during this time. It is also the peak period for mosquitoes.
On the plus side, it is the harvest period, the spring, the Onam festival season and the days of snake boat races.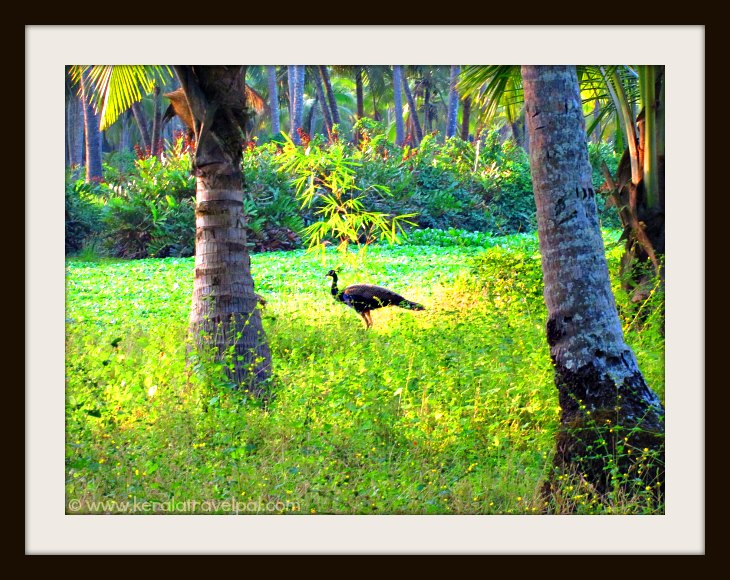 Central Kerala country side in September
Kerala has two monsoons. The second, the North East Monsoon, sets in During October. The good news to travellers is that the rains are confined mostly to the evenings and nights. The days remain sunny and pleasant. The so called 4 o clock rains just come out of nowhere.
The negatives are the unpredictability of the rain and the restriction imposed on evenings. Other than that, everything is fine.
The best time to visit Kerala is from November till end of January. February, a few degrees hotter, is also not a bad time to hang around. For that reason, you may see several commentators including February in the best time to visit Kerala band.
For me personally, November is the best month in Kerala. Some November mornings are so blissful to put into words.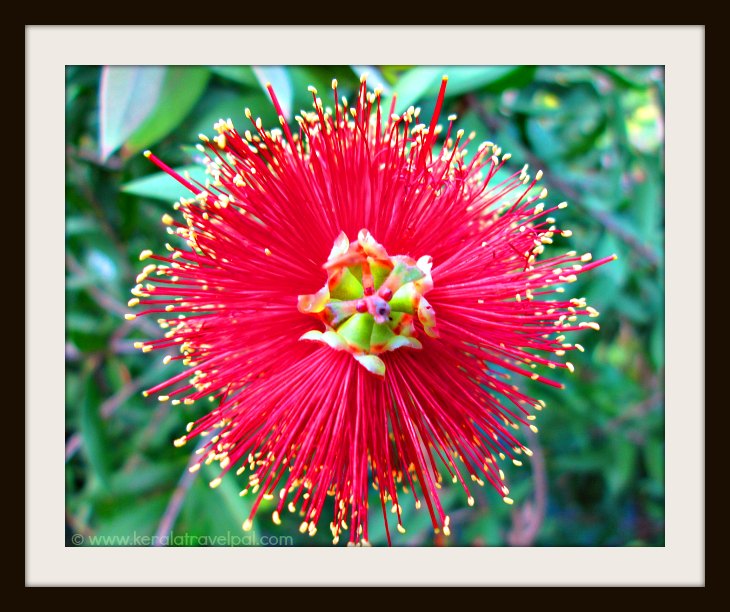 December is supposed to be the peak of winter in Kerala. Yes, supposed to be, because what you get as winter is sunny days with cool mornings. The temperature ranges between 18 to 28 degrees except for the hill stations. 
Festival season also starts around this time. Millions of people from all over South India take part in Sabarimala pilgrimage, to the Ayyappa temple within the forest of Pathanamthitta district.  Every temple in almost every village celebrates a festival. So there are festivals throughout from December till end May.
Stagnant waters dry up. As a result mosquitoes either reduce in numbers or disappear totally. Water belts are an exception though.
March till end of May is the summer. The days are hot and dry.
During summer, day time temperature usually hovers between 30 – 40˚C.A few days and a few areas such as Palakkad experience even higher temperatures. High ranges, such as Idukki and Wayanad, are blessed with milder weather.
Expect no mercy from March, the cruel month. It is heat, heat and more heat. And there is no sign for any rain. 
April and May are hot, nevertheless have the relief of a few rains now and then. Expect a few sudden thunderstorms, mostly at night.
So in May, during peak summer, you will find front yards and road sides covered in grass. Summer rains bring those grass to life.
Although it rains occasionally during summer, there are no guarantees. Relief, if any, is very temporary.
The real relief comes only with the start of Monsoon in early June. Then it is rain, rain, rain all day rain.
Return from Best Time to Visit Kerala page to Basic Kerala info page
Back to Keralatravelpal home page