Periyar Tiger Reserve
Periyar Tiger Reserve is the most well known and the largest wildlife sanctuary in Kerala.
The 925 sq km forest park has its entry at Thekkady, about 4 km from the town of Kumali, in Southern Idukki.
Within Kerala, people know the reserve by the name Thekkady rather than Periyar Reserve. If you mention the word Thekkady to anyone, they know what you are talking about.
Thekkady Reserve spreads about 925 sq kms and the tourist zone is just about 10 sq kms.
Even though a Tiger reserve, chance of spotting a tiger is almost nil. There are about forty big cats reported to be in the park. May be they are happy with the inner forest most of the time.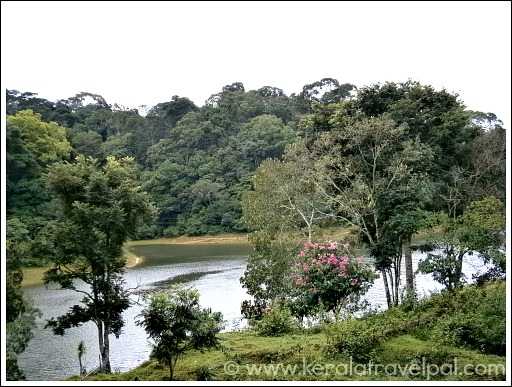 People usually get to see elephants, since there are nearly a thousand of them. Group of elephants near the lake is not an unusual sight at all. Types of deer, bison, and otter are also usually sighted.
The naughty monkeys at the entrance may snatch food packets from you. They are the common Langurs. Within the forest are their not so common cousins such as Nilgiri Langurs and Lion Tailed Macaques.
In a nut shell, this prominent wildlife park of Kerala has a rich population of all types of animals, whether it is mammals, reptiles, amphibians, birds or even butterflies.
Periyar Tiger Reserve is a crowd puller. About five hundred thousand visitors reach here anticipating exited moments of animal sightings. A lucky few get more than what they bargained for while some others leave with disappointment.
Even I had mixed experiences. One of the visits, I was so happy to have sighted so many animals. To cast a shadow on my Periyar Reserve experience, there was another visit where I couldn't even get into a boat. Needless to say, saw nothing other than a couple of monkeys during that Periyar Tiger Reserve trip.
Not just the animals, the woods of Thekkady are also a fascination. With large trees all throughout, the rain forest is awesome. And the lake that curves along the hills is a joy to look at.
Of all the range of activities offered at Periyar Tiger Reserve, boating is the most popular. The tainted reputation after the boat tragedy of 2008 has not stopped people from queuing up.
The safety factor of the boat rides may have improved, but the pandemonium at the ticket counters still remains. Boat rides are during limited time slots and crowds outnumber the number of tickets available.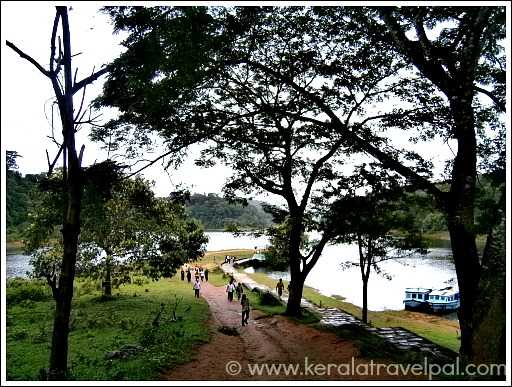 If you are keen to see animals, then the earliest ride is the best bet. During other times, sighting animals is more a matter of luck.
A bamboo raft ride is an alternative, pursued only by those who really want to get near to the animals. These rafts use paddles so that animals are not driven away by engine noise. Rafting is alternated by a walk alongside the lake. Carry enough sun screen as the day can get really hot, while on the raft.
Are you really keen on sighting animals and learning about the forest?  Guided Treks, Jeep safaris and camping are on offer, some lighter than the others. The hard core treks can once in a while get really adventurous, like coming across an angry elephant. The silver lining if any is that the guides are experienced with the forest.
The two nights camping, although expensive, is an experience that comes with a lot of learning by getting close to the nature. The days are spent on jungle treks, and the night camps are well within the forest.
Animals are usually sighted. However there are no guarantees since it is a matter of sheer chance.
Some of these activities require earlier booking, so contact them a few days prior to your trip.
Permitting authority is - The Wildlife Preservation Officer, Periyar Tiger Reserve, Thekkady.
The sanctuary is open to visitors from 6 A.M till 6 P.M.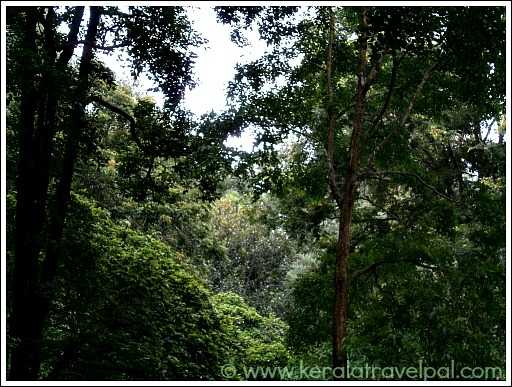 Best time to visit
During the drier months, animals frequent the lake to drink water.  Hence there is more chance to see them during boat rides. So January to May is the best time to visit Thekkady.
Also there are fewer leeches around during summer.
Accommodation
There are a few hotels at Thekkady, within the sanctuary. The location is great and there is some chance to see animals and there is a higher price tag.
For those who want try something other than concrete structures, there are jungle huts (bamboo grove) as well as tree houses.
The jungle huts of bamboo grove, as the name says, are made of bamboo. Bamboo grove is more than an eco lodge as they have infused learning programmes with the stay. That includes an orientation programme, wildlife film shows, a visit to the tribal village, bird watching, trekking and a boat ride at the lake.
The good news about the tree houses is that they have toilets and balconies. There is no electricity and no distractions such as T.V or music. The only music is that of the surrounding jungle. Kersosene lamps are used at night.
Kumily, the small town about 4 kms away, have a choice of hotels, lodges and resorts. If you are on a day trip to Thekkady, you could stay at Munnar too.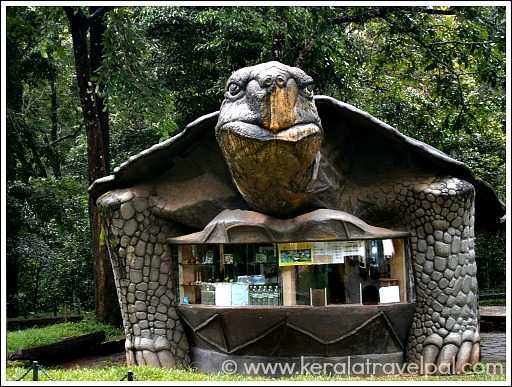 Periyar Tiger Reserve- Facts at a glance
Location: Southern Central Kerala

District: Idukki
Nearest towns: Kumily at 4 kms.
Bus Station: Kumily at 4 Kms.
Taxi Hire: Kumily at 4 kms, Munnar Town at 62 Kms.
Railway Station: Kottayam Railway Station at 108 kms.
Air port: Cochin Int'l Airport (COK) at 190 Km, Madurai at 136 kms.
Food Options: A few restaurants at Kumily.
Accommodation Options: Three hotels within Periyar Reserve. More choice at Kumily.
Best time to visit: January to May although can be visited throughout the year.
Nearby Attractions: Chinnar Wildlide Sanctuary, Kumali, Munnar, Devikulam, Peerumedu, Eravikulam National Park, Mattuppetty, the Arch dam, Idukki wildlife sanctuary, Anamudi, Eco Point, Top Station, Waterfalls of Cheeyappara, Valara, Thommankuthu, Keezharkuthu, Attukal and Chellarkovil, Carmalagiri elephant walk, Anachal, Malankara reservoir, Mangala Devi Temple, Meenuli,  Kundala dam  and Kalvari Mount.
Return from Periyar Tiger reserve to Kerala Wildlife Sanctuaries page
Return to Keralatravelpal home page